Member ID

#2176
Messages

157
Reactions

123
Points

27
City

Haskell
State

NJ
Country

United States
Vehicle

2016 Challenger Hellcat
Just like the title states.
15,000 miles on my car. Clear bra and ceramic coated in 2018. Car gets stored over the winter and washed by me at least twice a week during the warm months. never driven in the rain. I don't have a garage so it does sit in my driveway during the warm months.
Every year before it gets stored for the winter it gets a wash, wax and polish by the top detail shop in my area.
Washing it today and I see this on the leading edge of the hood, on the passenger side.
At first I thought it was the clear bra peeling but when I looked at the underside of the hood in that same area, I saw the same thing (second photo) in an area where there is no clear bra.
My car is a 2016, I know the power train warranty won't cover this and I believe the bumper to bumper warranty only lasts 3 years (I have to check).
Questions i have.
1- is this a common issue with our cars? I've never seen a complaint about this before.
2- what's the best way to deal with this thing? Repaint the entire hood?
3- should I get a new hood to repaint?
I always thought these pitting issues were a result of bad aluminum metal used to build the hood.
thank you for the advice fellers.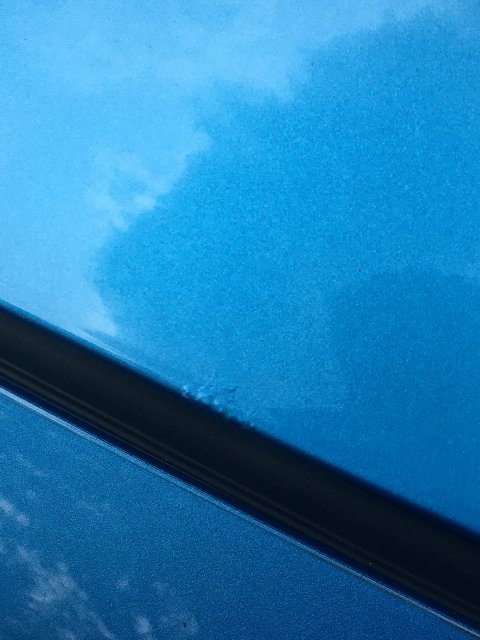 1