1000 Posts Club
Founding Member
Member ID

#1061
Messages

1,486
Reactions

2,464
Points

162
City

Ottawa
State

Non-US
Country

Canada
Vehicle

2019 Challenger HC Widebody
In July we placed an order for arguably the most basic Challenger Hellcat possible. The car is set to be delivered with nothing more than a manual transmission, summer tires, orange brake calipers, hood pins, and the widebody package - all in a plain white wrapper. Nothing else. Cloth seats, no butt air conditioning, no nav, no convenience packages, no sunroof, no stickers, no premium stereo, no nada. Making the car a pure modern muscle car.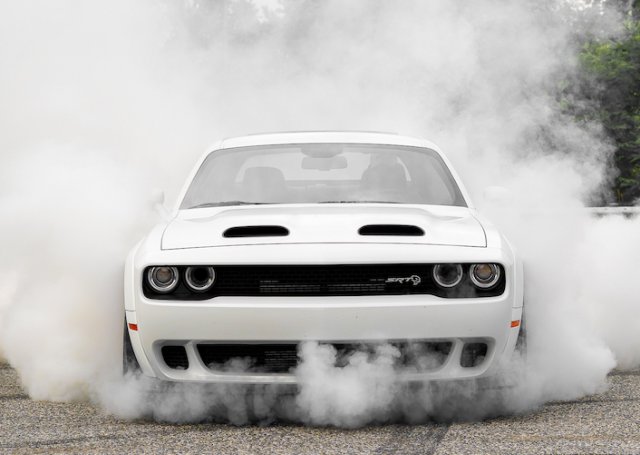 The goals are to run 10.9s on stock power, be an autocross beast, do some half-mile runs (hence the hood pins), and lots of road trips with the family.
Current mods waiting for the car (or on order) are 17x11 (widebody spec) and 18x5 Racestars, M&H 325/45R17s, a Barton Pistol Grip shifter, and some catch cans.
The car is supposed to leave the factory tomorrow... until then I'll just stare at my VIN.
Last edited:
15

2